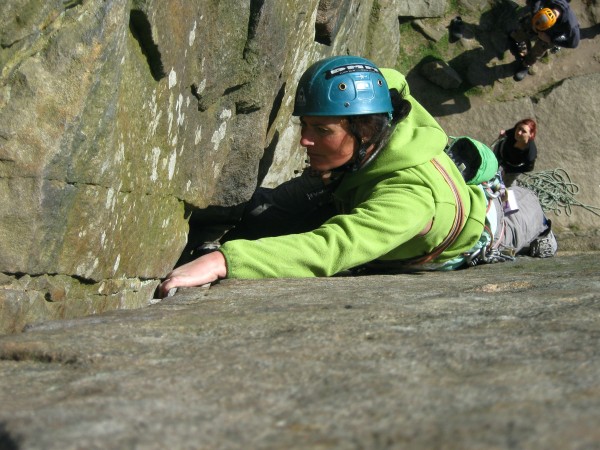 We are holding two open rock climbing weekends in April and May 2016, providing the opportunity to find out more about the Club and meet some of its members. 
Have you spent all winter down at the wall and want to move outdoors?

Are you an experienced climber looking for climbing partners?

Do you want to find out more about what rock climbing involves?  
These weekends provide the opportunity to meet fellow climbers of a range of abilities and ages, first at the climbing wall and then outdoors. We plan to meet at Awesome Walls, Sheffield on Friday 22 April from 6pm onwards and then at Stanage Edge on Sunday 24 April from 10.30am. For the second weekend we plan to meet at Awesome Walls, Sheffield on Friday 6 May and climb at Birchen Edge on Sunday 8 May starting at the same times. However, it might be raining, meaning a change of outdoor venue, so it is important to contact us in advance (see below).
President Linda McLeish said:  "It can be daunting to move from the security of the climbing wall to placing your own gear, setting up a safe belay, and working out where a route goes in the outdoors. Joining up with our club members, who have been there before and often have many years experience, can ease this move. Our members are able to offer informal advice, mentoring and climbing partners while Club membership provides access to BMC training courses."
Ideally you will have, as a minimum, climbed indoors, have your own harness, belay device, helmet,and shoes and can tie on safely and belay someone competently. However, the club has some equipment which will be available on both weekends. If in doubt, please speak to Andrew.
Andrew Milne,  Membership Secretary can be contacted on 0114 2686605 or via the Contact link.