This topic contains 0 replies, has 1 voice, and was last updated by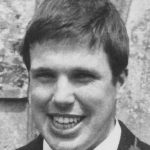 Andy Smith 1 year, 2 months ago.
Viewing 1 post (of 1 total)
Author

Posts

May 31, 2018 at 8:27 pm

#12076

Andy Smith

Keymaster

13 members assembled at the Snake Inn for a walk to Kinder
Downfall. It was warm, a bit cloudy at first then sunny. We
dropped down through the woods, crossed the footbridge and
walked round to the corner to the bottom of Fairbrook,
arguably one of the most attractive ways up onto the Kinder
plateau. The path gradually gained height. After a hour we
were nearing the top. Above a steeper rocky section, by a
fence, we stopped for a coffee break and to enjoy the views
down over our ascent route. There was no water flowing in
the clough – a consequence of the recent dry spell.

Elevenses over, we continued upwards for a short distance
before the clough levelled out. Before long we branched off
following a system of peat groughs, now mostly grassed over.
A variety of lines were taken but we all soon emerged at the
Kinder River which was followed to the Downfall. This was
predictably busy, and we noted a number of Duke of
Edinburgh Award parties. We found a delightful ledge
overlooking the Downfall for our lunch.

We enjoyed the Pennine Way path along the edge, with great
views out to the west, before dropping off the plateau down
to Ashop Head. All that remained was the long (3.5 mile)
walk down Ashop Clough, paved at first, then a slighly boggy
section. At the ruined shooting cabin which provided some
shade, we paused for a tea break. The rain forecast for 4pm
failed to materialise.

The final section featured a place where a section of the
narrow path between the river and a barbed wire fence had
completely collapsed into the river. To pass this required
a precarious hand traverse using the fence. More sensible
members of the party avoided this section by crossing and
re-crossing the river.

We emerged onto the road where those in front turned the
wrong way, apparently wishing to head towards Snake top.
They were recalled and eventually we all reached the inn
where we went our separate ways. Some went home, some went
to have a drink in the pub, and some had to jump start a
car with a flat battery. 8.2 miles 1440 ft of ascent.

Andy

Author

Posts
Viewing 1 post (of 1 total)
You must be logged in to reply to this topic.