This topic contains 0 replies, has 1 voice, and was last updated by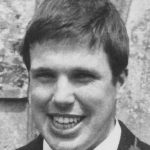 Andy Smith 4 years, 3 months ago.
Viewing 1 post (of 1 total)
Author

Posts

July 10, 2015 at 3:07 am

#1314

Andy Smith

Keymaster

CMC Thursday Walk 9 July 2015 Report

6 of us started from Barber Booth in good sunny weather that
lasted all day. Along the road to Upper Booth where we took
the path up Crowden Clough, pausing for a coffee break near
the top. The path is becoming quite eroded in places. After
the seclusion of the clough we topped out on the edge of
Kinder Scout among Duke of Edinburgh groups, dogs, and other
assorted walkers. We followed the edge path to Swine's Back
where we found a delightful grassy perch for our picnic
lunch. An unidentified flying object was observed to the
east. After some discussion we decided that it was probably
a drone. We dropped down on the Pennine Way to the top of
Jacob's Ladder and up the other side of the pass to the top
of Brown Knoll where an "Eros" impersonation was performed
on top of the trig point. The path down the ridge was as
usual a little boggy but nobody got wet feet. We reached
Chapel Gate passing several more D of E parties before
heading back down to Barber Booth. 7.7 miles; 1450 feet of
ascent. Moving average speed 2.5 mph according to my new GPS
Navigator (Garmin Etrex 20).

Andy Smith

Author

Posts
Viewing 1 post (of 1 total)
You must be logged in to reply to this topic.