This topic contains 0 replies, has 1 voice, and was last updated by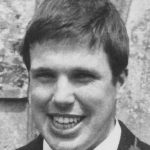 Andy Smith 5 months, 1 week ago.
Viewing 1 post (of 1 total)
Author

Posts

March 14, 2019 at 5:34 pm

#13489

Andy Smith

Keymaster

15 people and a dog started from our house in Bradwell, a
little late due to delays caused by flooding on the Hope
Valley road near Brough. We headed uphill into the wind,
round Outlands Quarry, and up Green Dale to Batham Gate,
the line of an old Roman road. The higher we got the more we
felt the effect of the wind. One member of the group decided
to head back from here but the rest of us continued in the
same line. We found quite a sheltered spot among the old
opencast workings for our coffee break. After the break we
continued uphill, stopping to look at an old mineshaft.
Eventually we reached the top and were able to turn away
from the wind. The track led, via many puddles, to Bushey
Heath Farm. After a short road walk, we headed up Tideslow
Rake, now with the wind at our backs and helping to blow us
uphill. Once past the radio mast we began descending and soon
found a sheltered place for lunch amid the old spoil heaps.
The route resumed down the Rake to the road where we turned
left. Turning off the road, we walked through Little
Hucklow and Coplow Dale, crossed Intake Dale and Jennings
Dale, and eventually returned to the starting point. Tea was
served, accompanied by Rosy's delicious cakes. 7.3 miles.
Andy & Rosy

Author

Posts
Viewing 1 post (of 1 total)
You must be logged in to reply to this topic.