This topic contains 0 replies, has 1 voice, and was last updated by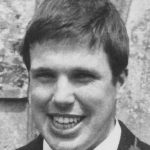 Andy Smith 2 years, 1 month ago.
Viewing 1 post (of 1 total)
Author

Posts

July 13, 2017 at 11:14 pm

#5426

Andy Smith

Keymaster

Nine members and one non-member set off from the Barber
Booth car park in perfect conditions. It was warm and sunny
with a slight breeze, and the air was clear so we had
excellent views as we ascended Chapel Gate. The surface was
good – much better than it used to be when 4x4s were allowed
to use the route. We paused at the top, having done most of
the height gain for the day, for a coffee break. The grassy
edges of the track formed parallel green benches facing each
other and we were treated excellent views of the Kinder
Scout massif, Brown Knoll, and the Edale Valley. Shortly we
set off again, up Rushup Edge. At the highest point of the
ridge (and of our day) at 550m asl, we reached Lords Seat,
a Bronze Age bowl barrow, now fenced off, which is a
Scheduled Ancient Monument (more information on the Historic
England website). From here the ridge over Mam Tor to Lose
Hill stretched out before us. After the short ascent of Mam
Tor from the road at Mam Nick, we stopped for our picnic
lunch in a sheltered viewpoint at the eastern end of the
Iron Age hill fort which occupies the top of the "Shivering
Mountain". After lunch we dropped down to Hollins Cross and
took the descending path westward to Greenlands Farm. The
final stage of the walk took us across Harden Clough and
through fields back to Barber Booth. A good walk of 6.4 miles
with 1320 ft of ascent. Andy.

Author

Posts
Viewing 1 post (of 1 total)
You must be logged in to reply to this topic.