This topic contains 0 replies, has 1 voice, and was last updated by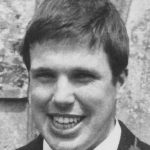 Andy Smith 1 year, 6 months ago.
Viewing 1 post (of 1 total)
Author

Posts

January 25, 2018 at 8:11 pm

#11263

Andy Smith

Keymaster

11 members gathered in the market square at Castleton,
a good turnout considering that several regulars were away
skiing. Unusally, the ladies outnumbered the men. It was
nice weather, with some blue sky and sunshine – a welcome
change from some of the awful weather we have been having.
We headed up Cave Dale, which was quite busy today. We
overtook one group and were overtaken by another. After
leaving Cave Dale, though, we hardly saw anyone for the
rest of the walk. After reaching the 5-way track junction,
we continued SSW on the Limestone Way. Where the route
began to rise, a coffee break was called. There was a bit of
a cool breeze here, not apparent down at Castleton, and so
we found a sheltered spot in a generous sized hollow next to
the track. After our break, we continued on the Limestone
Way as it first ascended and then descended to the Cop.
On this section of the walk we noticed that the clear air
allowed us excellent views over Peak Forest to Buxton.
A bank of snow from the recent wintry weather remained next
to the wall we were following.

At the Cop we left the Limestone Way, heading up through
old mine workings to the track running along the top of
Bradwell Moor. The view on the other side of the ridge
was over Bradwell (just below us but not visible from here)
to the Stanage – Hathersage area. Several queries along the
lines of 'When do we get to the lunch stop?' led to a
decision to declare a lunch break there and then. We found
shelter in a old mine working also occupied by the rusted
remains of an old tractor. After lunch, heading north on
the track gave us views ahead of the Man Tor – Lose Hill
ridge and Kinder Scout beyond, before we changed direction,
walking across fields to the top of Dirtlow Rake and the
site of the old Hollandtwine Mine. We headed down the Rake,
and then doglegged across to Pin Dale which was descended
to Black Rabbit Cottages. It was sad to see that this dale
has been damaged, with knocked down walls and churned up
tracks, presumably by trail bike riders and 4×4 drivers who
use this area.

Another half mile on a tarmac road returned us to Castleton,
where we arrived just before it started raining. All but
two of the party rounded off the outing with tea, and in
some cases cakes, at the Causeway Cafe.

GPS distance 7.3 miles, ascent 1270ft.

Andy

Author

Posts
Viewing 1 post (of 1 total)
You must be logged in to reply to this topic.